It's more then just a headshot!
Get ready to stand out in your industry with stunning brand photos!
"A BRAND IS NOT JUST A LOGO, IT'S THE OVERALL IMPRESSION AND EXPERIENCE YOU GIVE TO YOUR CUSTOMERS. YOUR BRAND EXPRESSES THE VALUE YOU PROVIDE. IT'S YOU!"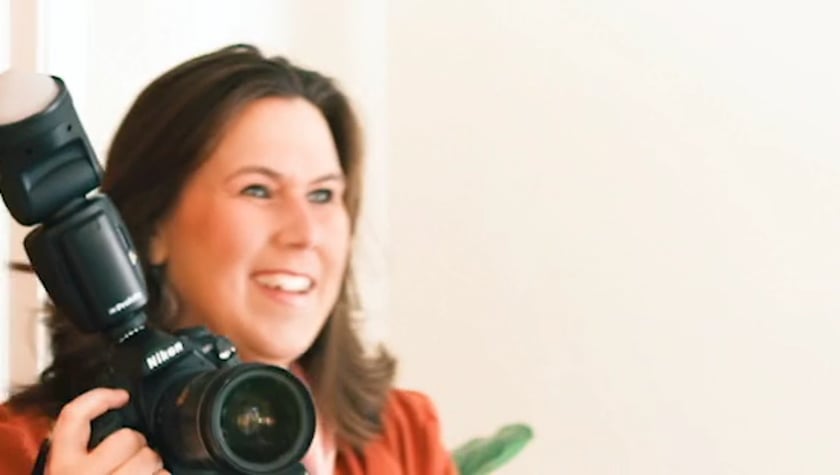 Today we live in a world where technology and social media is at our finger tips.
We seek connection and approachability, and want to do business with people we Know, Like and Trust!
Finding your ideal client is easier then you think and together we will create a gallery that shows off your personality and brand!
I'm so glad you are here! As a personal/business branding & headshot photographer, located in the Williamsburg/Yorktown, I love working with solo entrepreneurs and small businesses to help them shine online!
Your brand is more than just a logo and pretty colors, it's a statement of how you make people feel. By telling your brand story, you have the opportunity to create amazing connections with your clients on a deeper level.
Imagine having access to your own personal library of images that you can use anywhere. Images to showcase what you do and who you serve is so important to build a know, like and trust with your clients!
Your gallery of images can be used throughout social media, email marketing, blogging, your website, Facebook, Instagram, print marketing materials and much more!
By having this ready-to-post visual content at your fingertips, you will attract the right customers, so you can focus on more important things in your business! 
What are you waiting for?! Let's tell your brand story and shine online! 
Proudly featured on / affiliated with:
Greater Williamsburg Business Council
KIND WORDS FROM MY LOVELY CLIENTS
"Working with Kellyn was like working with an old friend. I hired KWP Branding for a "branding" photo shoot for my business, and I was worried I'd feel really uncomfortable in front of the camera. Thanks to Kellyn's easy going personality and professionalism, my experience was extremely positive. She was patient and kind. We laughed a lot. The photos she took are gorgeous and perfect for my marketing needs. I highly recommend KWP Branding!"
~ Rebecca
I'm a bit shy and Kellyn made this experience awesome!!! She captured some wonderful photos! I especially am delighted with the ones with my toy Australian Shepherd!!!
~ Pamela
Kellyn does a wonderful job of knowing her clients and capturing the images they are looking for her. Highly recommend!!
~ Hecker & Associates
My husband and I were very happy with our experience with Kellyn! She took photos of my business and our team. Kellyn was very sweet, professional, and made the whole experience feel natural and fun. The photos came out beautifully and she really captured the personalities of my team even after having just met us. She even somehow managed to get a smile out of my young child with everyone looking at the camera! We really enjoyed our experience with KWP Branding!
~ Heather
In December, I had the pleasure of working with Kellyn to have some branding photos done for my creative small business. On the day of the photo shoot, she made everything so easy and fun for me. She was professional throughout the process and all of the photos that I received were absolutely wonderful. Kellyn did an amazing job capturing what I do and what my customers can expect.
~ Angeline
KWP Branding created a wonderful experience for our business! From start to finish, Kellyn had great attention to detail and really coached us along the way! She provided wonderful resources as well, kept in contact often, and was very responsive. Thank you, Kellyn!
~ Ashley